Bike Fit Solutions
For Coaches
MyVeloFit is the perfect technology to add motion capture to your business. Our markerless motion capture is a fast, accurate, and affordable way to analyze your clients and improve their performance.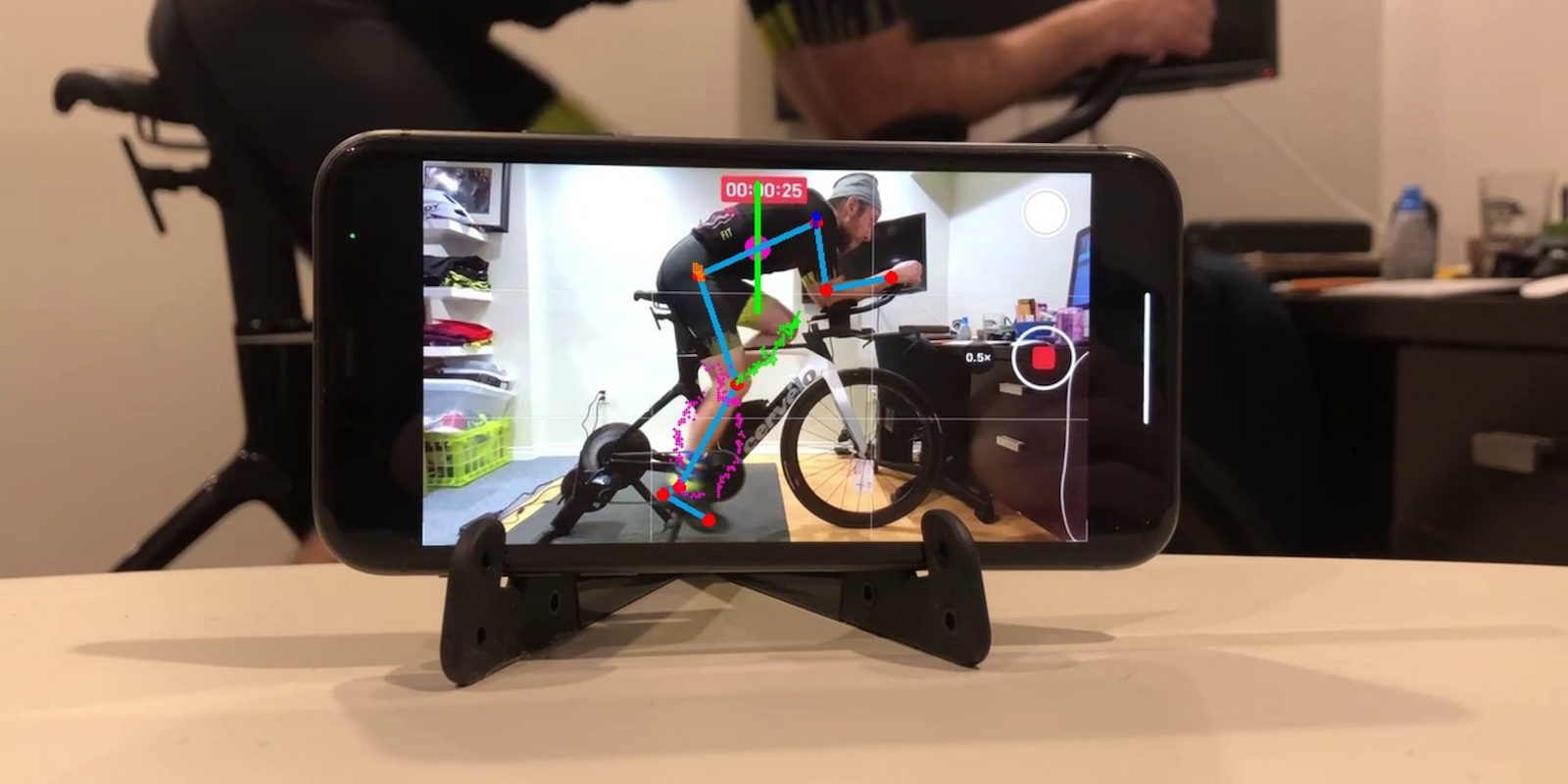 Add Motion Capture To Your Business
Add motion capture bike fit to your coaching practice with no up front costs. MyVeloFit allows you to provide high quality, quantifiable fit recommendations, compare positions, and generate detailed reports for your athletes.
Low Cost

No need for initial investment in equipment or renovations to existing space. MyVeloFit works with any indoor trainer along with a smartphone, tablet, or webcam enabled computer.

Detailed Analysis

Get all the key metrics for fitting as well as customizable ranges based on individual riders mobility. Have an athlete with a bad back? Adjust their mobility profile to have it reflected in the analysis. Choose if you want our system to provide recommended changes to the riders position, or use your own experience to make adjustments based on the joint angles provided.

Fit Anywhere

Don't worry about having a dedicated fit space to support your athletes. Anywhere you can take a bike, trainer and a phone can become your fit studio. Help athletes get their fit dialled at their home, on training camps, or anywhere else that's convenient. They can even send you videos remotely to get feedback.

Detailed Reports

No need to struggle with written reports or lost measurements. MyVeloFit generates detailed fit reports with before and after positions, bike measurements, and key images from the fit. Send them to your clients and always have access to it on your customer portal for future reference.
---
Trusted by cyclists around the world
Why add bike fit to your business?
Avg. Partner Fits Per Week

5

Avg. Price Per Fit

$250

Monthly Revenue

$5000+
---
What's included ?
In all of our business plans
A monthly number of client sessions based on your plan

Unlimited uploads per client

Custom AI powered adjustment recommendations

Flexibility Assessment

Additional client session for a tiered fee

Cancel at anytime, you still get access for the remainder of your subscription period.
Level 1
1 client session per month
$20 per additional client session
Level 2
15 client sessions per month
$15 per additional client session
Level 3
30 client sessions per month
$10 per additional client session