Bike Sizing Is Broken!
and we are about to fix it
What is wrong with bike sizing?
There are more great bike options on the market than ever before, unfortunately this can make finding the right size even more challenging. More geometry options, inconsistent sizing between brands, and vague sizing charts all make choosing the right bike a daunting task.
Short of a session with a professional bike fitter and an adjustable fit bike, it is often extremely difficult to confidently determine what bikes will fit you and your target position.
Most methods to determine bike size make the general assumption that rider size determines bike size. In reality this misses a critical part of the equation, which is the rider's target position, how they fit on the bike. The two bikes in the graphic are listed as the same size and style, but you can see the fit completely differently.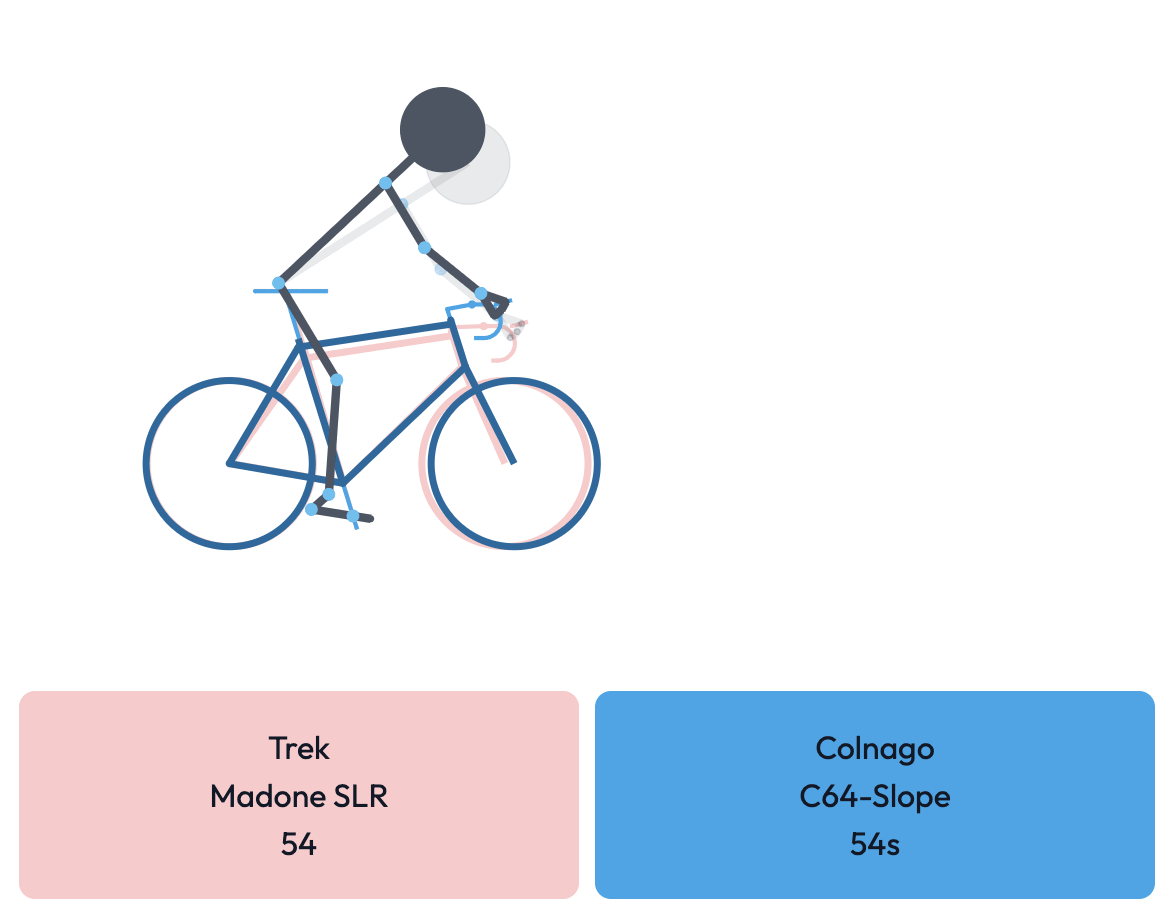 Want to know when we launch?
We are just putting the finishing touches on our new approach to bike sizing. Sign up for updates.
You'll be the first to know when our new product is available.
Looking for
Our AI Bike Fit Tool
Instead?
Even the correct size bike still needs a fit. Our AI powered sizing tool has helped tens of thousands of riders dial in their position. Check your fit today.