AI Powered Online Bike Fit
Fall in love with your bike again.
Harnessing
Computer Vision and AI
to get you dialed on your bike.
The technology behind MyVeloFit has been designed to identify the same body segments and joint angles that professional bike fitters use to evaluate your position on the bike. We use those measurements to first assess your mobility off the bike, then analyse your position on the bike. Paired with the leading knowledge on bike fitting baked into our system, the result is a custom bike fit specific to you and your needs.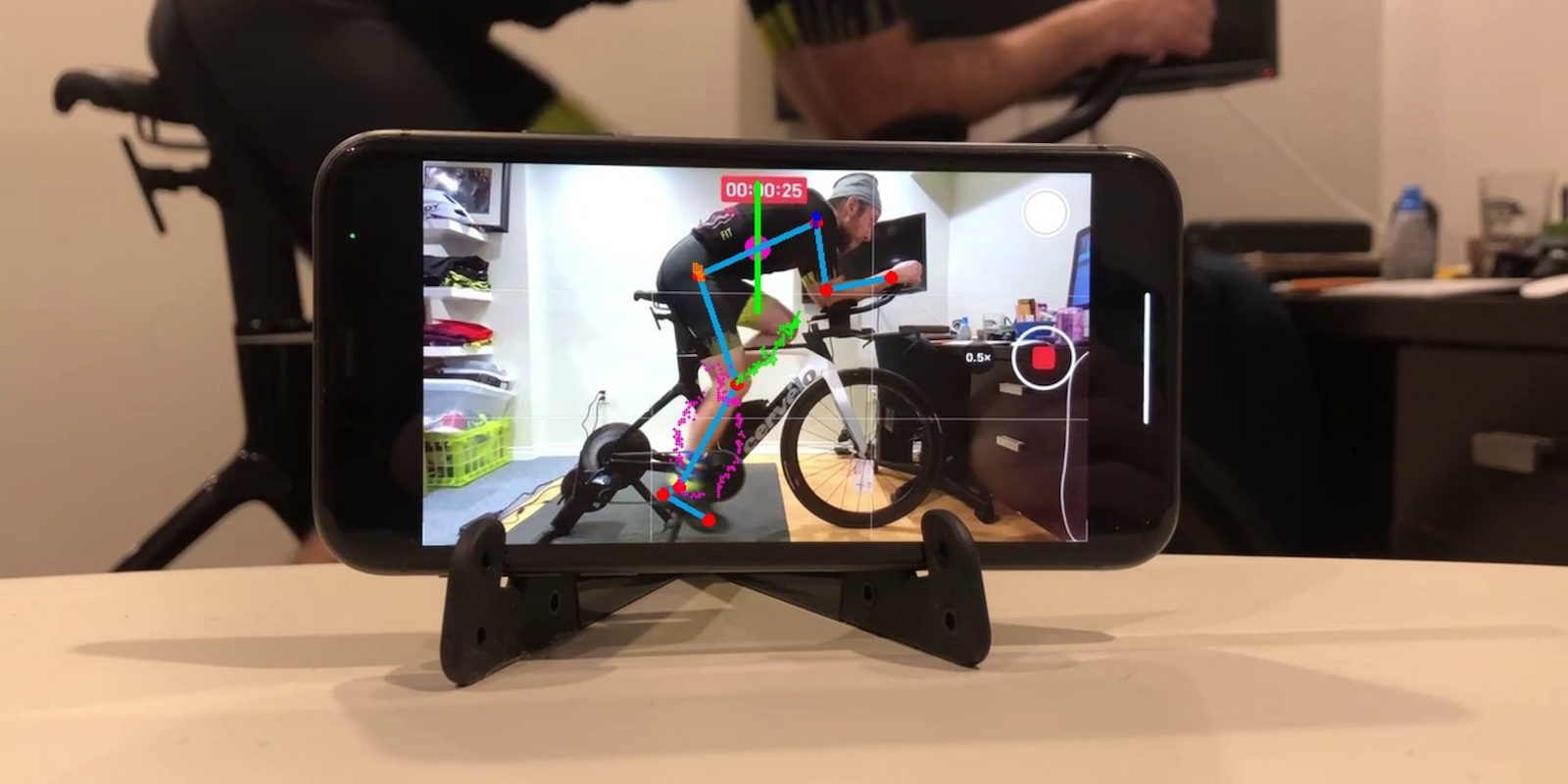 Your Perfect Fit
in minutes, at home.
Our technology will help determine your optimal position in order to increase comfort and reduce the chance of injuries. Some of the reasons to get a bike fit include:
Knee Pain
Neck Pain
Back Pain
Saddle Discomfort
Improved Power Production
Improved Endurance
Injury Prevention
If you are looking to get more comfortable or faster on the bike then MyVeloFit is perfect for you.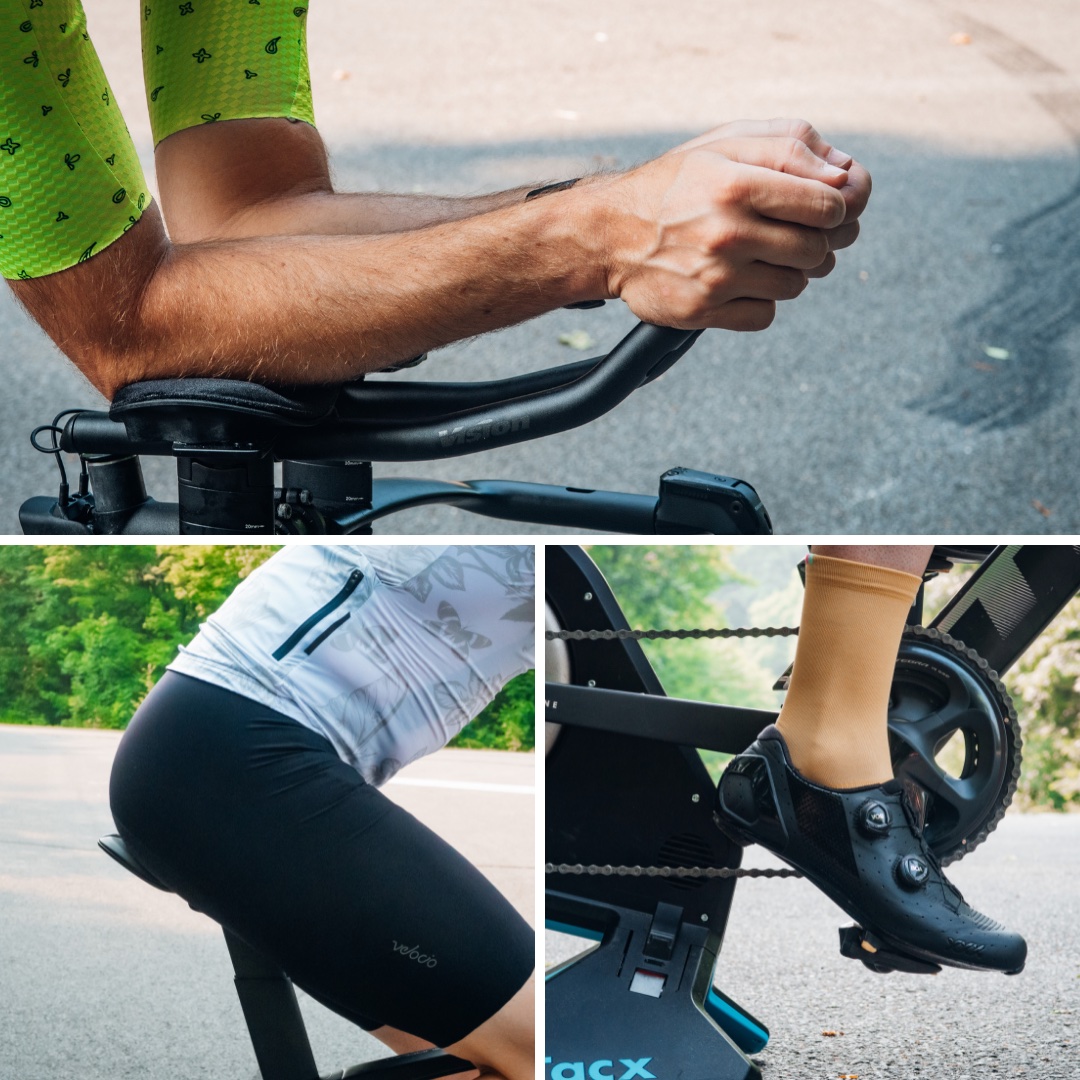 ---
Our process
We've designed the MyVeloFit system to mirror the process you would experience during a professional bike fit. This starts with assessing your mobility, then analysing your on-bike position, making adjustments to that position, assessing the changes, and repeating this process until we find a fit that works for you.
Get Set Up
You will need the following items to make sure you can complete the full assessment as hassle free as possible:
Your bike & trainer OR a spin/stationary bike.
A camera or phone with video capabilities.
A tripod, friend, or some way to hold the camera steady.
Athletic clothing that will allow you to move freely both on and off the bike.
Bike shoes and clipless pedals (prefered, but not a requirement).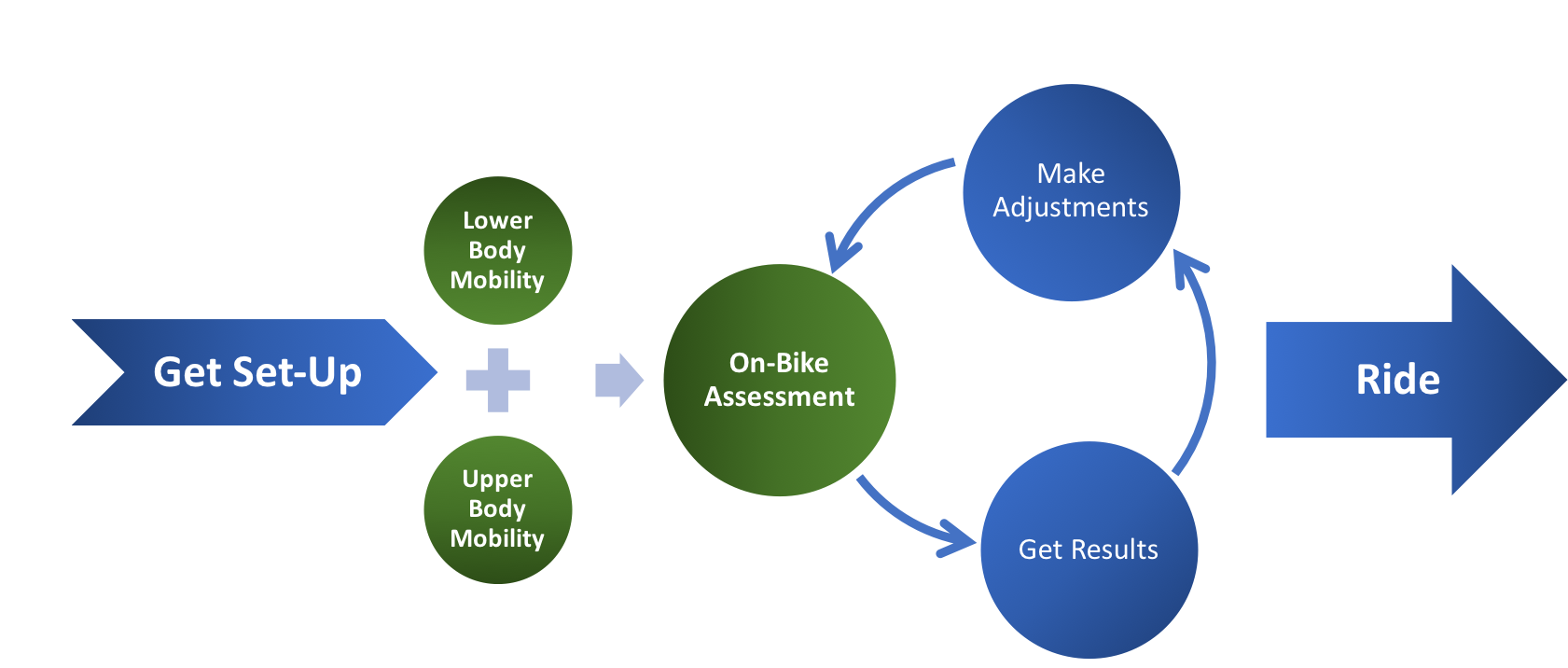 ---
Mobility Assessment
To help us find your best position, it's important to understand how your body moves. Our mobility assessment includes you taking two short videos of a series of movements that allow us to assess your upper and lower body mobility to fine tune your fit on the bike.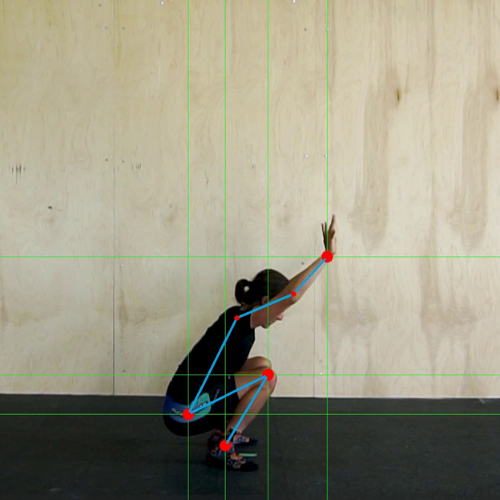 ---
On Bike Assessment
Our on bike assessment has been made as easy as possible. All you need to do is take a 15-30 second side view video of you riding your bike. Once uploaded to MyVeloFit our software takes over and completes a full analysis of your position.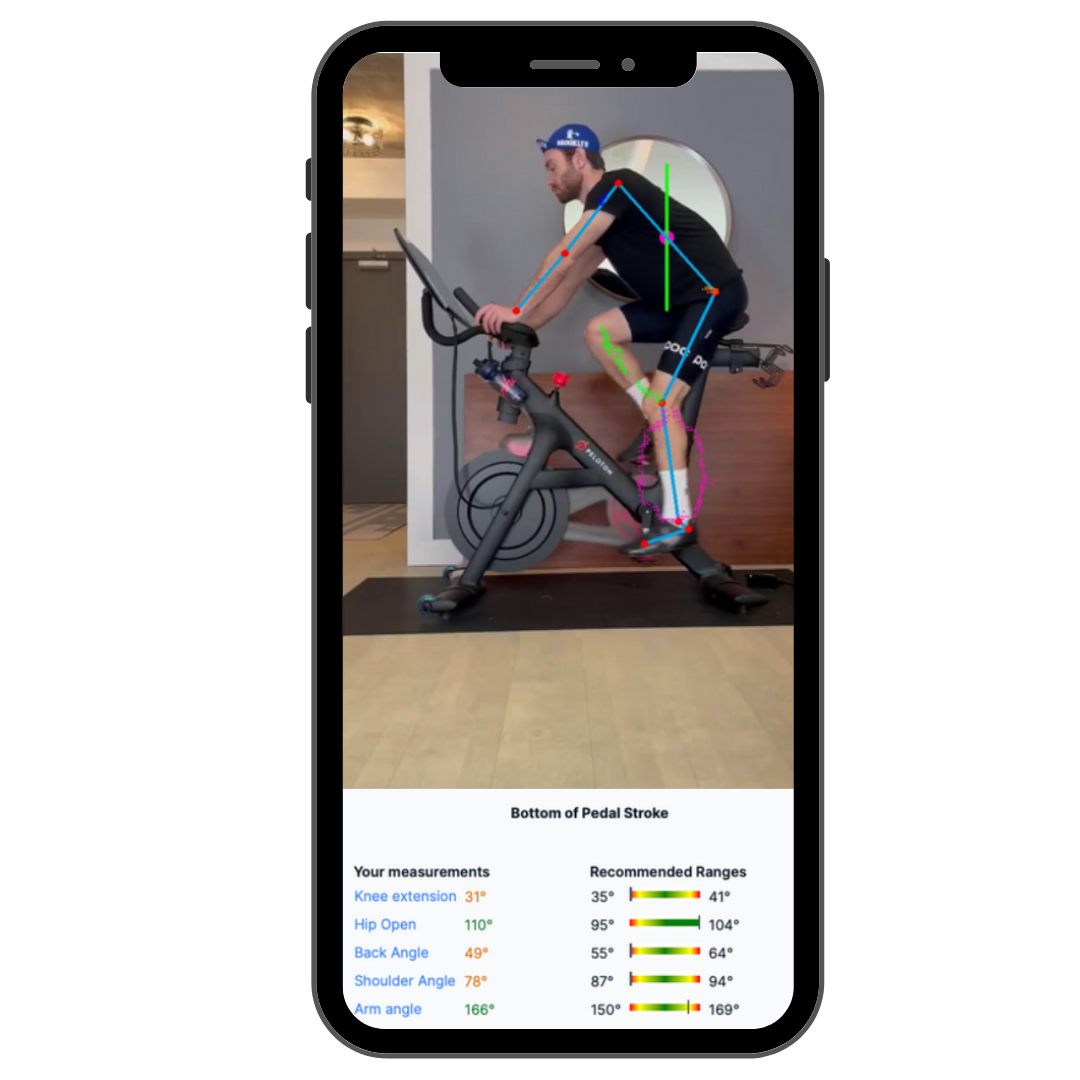 ---
Your Results
Our fit report provides you with all the information you need to find a great position on your bike. We provide key joint angle measurements at three positions in your pedal stroke, joint tracking to identify excess movement, and where you fall in the acceptable ranges based on your mobility and fit goals.
Perhaps most importantly, we provide precise adjustment recommendations for your saddle height, saddle fore/aft, handlebar height and overall reach to help you get to a better position on the bike.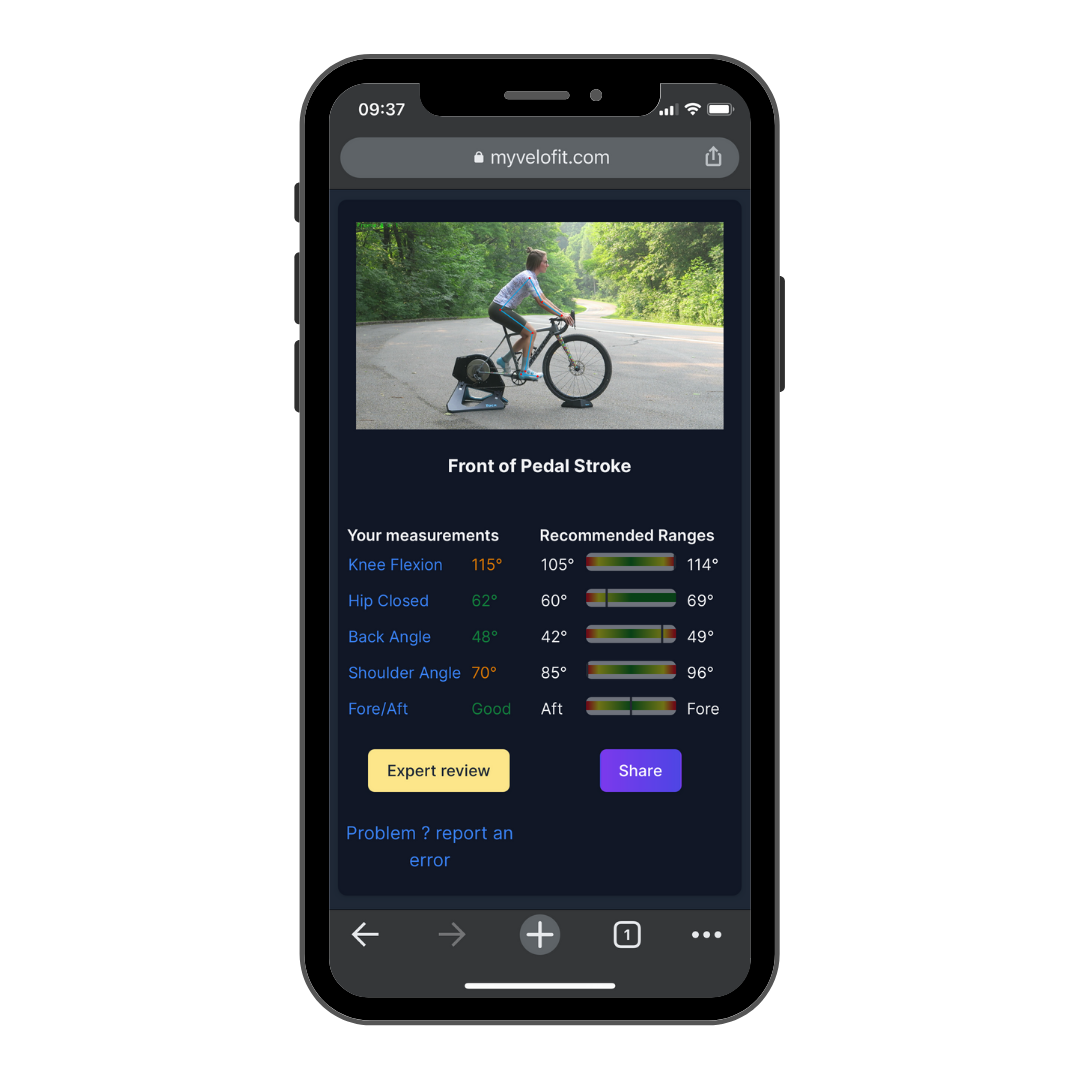 ---
Enjoy Your Fit
A new position may not always feel perfect right away. It's likely that you may need two weeks of riding for your body to adjust. This can be because you're recruiting new muscles that you weren't before, or simply because it's a new position your body isn't used to. Either way, we're confident that with a little patience you'll love your new fit.