Aero road bikes represent the pinnacle of bicycle design and engineering. Not only do they need to be aerodynamic to cut through the wind and save the rider energy, they also need to take unconventional tube shapes and ensure the bike still delivers an acceptable ride quality.

What is an "Aero Bike"? Recently there has been a split into three main categories of road bike. "Aero" bikes are bikes designed to be as aerodynamic as possible. "Endurance" bikes are designed to be as comfortable as possible. And lastly "All-Round" bikes, which used to be segmented as "lightweight" or "climbing" climbing bikes.

While all-round bikes are starting to get more and more aerodynamic, in general they still aren't as aerodynamic as pure aero bikes. Many riders, especially non-traditionalists, prefer the futuristic look of an aerobike, with its wider tube shapes and sleeker silhouette. Aero bikes do typically come with a weight penalty however, so it is worth considering the terrain you'll be riding and your riding goals. Riders who spend all their time in very hilly areas might be better suited to an all-round bike due to the lighter frames.
Here we will compare the five most popular aero race bikes for 2022-2023. The Canyon Aeroroad, Trek Madone, Giant Propel, Cannondale SystemSix, and the Specialized Tarmac SL 7 which will be included based on Specialized's claims that it is as aerodynamic as other aerobikes, despite being considered more of an "all-round" bike.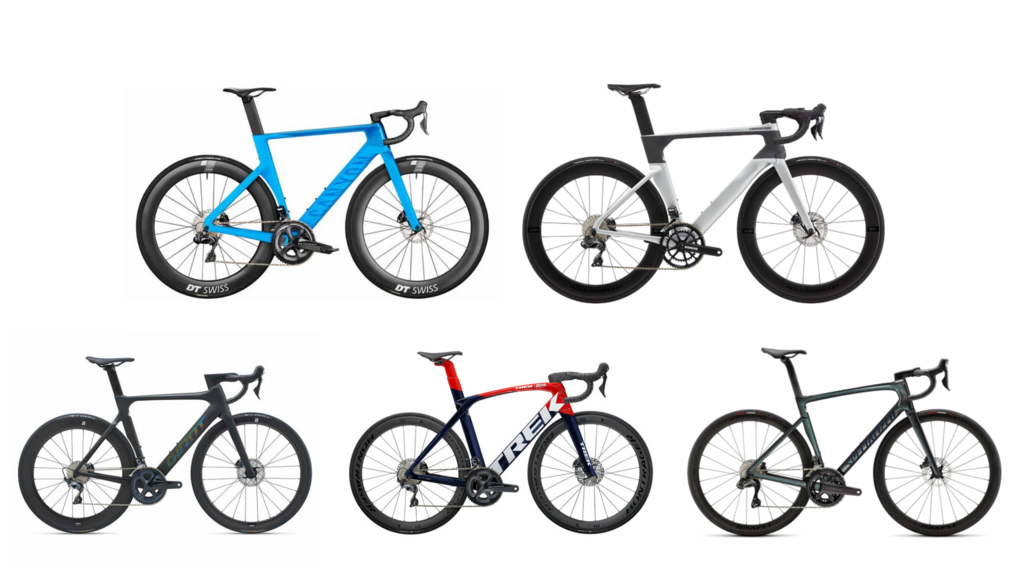 Fit Geometry Comparison 
Below is a graph consisting of the stack and reach of each model. While it doesn't tell the full story of how each bike will fit, it does provide an apples to apples comparison of what the baseline fit geometry looks like. If you are unfamiliar with stack and reach or its influence on fit check out our post on
Fit Geometry
.

Key Takeaways:
Canyon Aeroroad Fit and Sizing: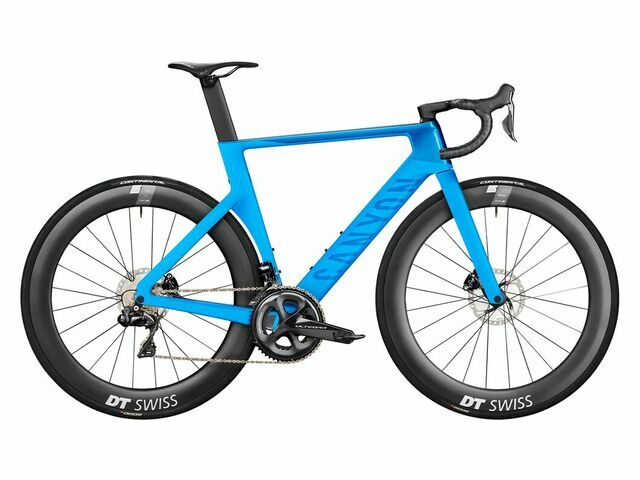 The Canyon Aeroroad has one of the widest ranges of sizes in this comparison with seven sizes ranging from 2XS to 2XL**. Their two largest sizes are significantly larger than any other model in this comparison. Like with other Canyon bikes there is a rather large jump between sizes Large and Extra Large so if you are debating between these two sizes be careful with the big jump in fit. It is worth noting that the XL Giant Propel falls almost exactly between the XL and 2XL Aeroroad so if you are in between these two sizes the Propel might be a good choice for you. Given how large these bikes get the XL and 2XL are good options if you are a very tall rider, especially if you are after a longer reach bike for a more stretched out position.

The Aeroroad geometry is a bit jumpy when it comes to comparisons to other brands and it typically fits on the big size. The small is a larger bike than any 54cm or Medium bike listed by the other brands here and the medium is on par with 56cm and M/L bikes from the other brands.

* Not every version of the Aeroroad is available in every size.


Cannondale System Six Fit and Sizing: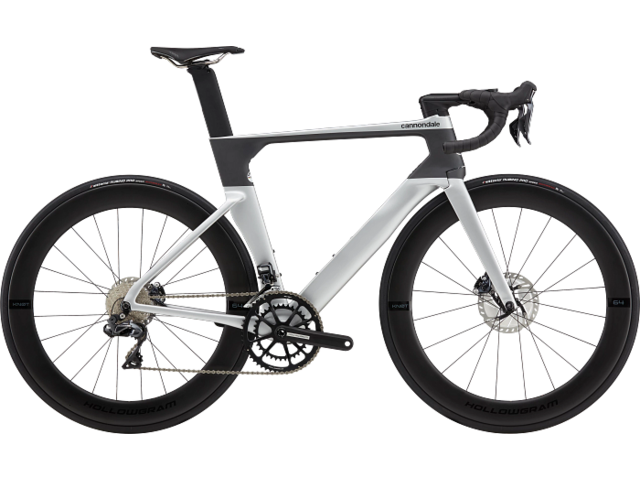 Unlike the Cannondale SuperSix EVO which has a relatively relaxed geometry, the SystemSix aero bike has a more aggressive geometry. While not represented in our graph as it looks solely at frame geometry, the SystemSix ships with a -17 degree stem where all the other brands in this comparison come with less steep -6 to -8 degree stems, making this bike fit more aggressively than it seems. The SystemSix comes in seven sizes ranging from 47cm to 62cm and has relatively small jumps in size.

Even with the -17 degree stem which will have a 10-20mm effect on stack and marginal 1-3mm effect on reach compared to -6 to -8 degree options, we can see in the graph above the Cannondale SystemSix fits pretty average so in this case we can say it's true to size.


Giant Propel Fit and Sizing: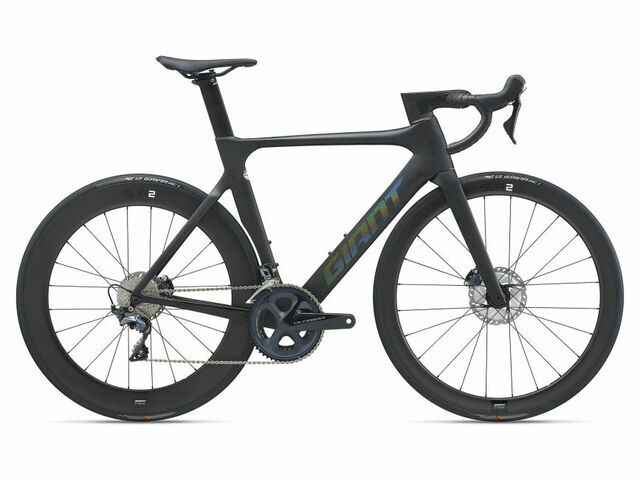 The Giant TCR Propel has six sizes ranging from XS to XL. Ths small number of sizes means the bike is limited in its overall breadth of fit and has relatively large jumps in sizing compared to the other models which have seven or eight sizes to fit you. In the smaller sizes (XS, S, M) the Propel is the least aggressive bike on the list, while the larger three sizes (ML, L, XL) are relatively more aggressive. Because of this it is difficult to apply a blanket statement on the Propel, instead we can say the smaller sizes fit more conservative than the other bikes in this comparison and the larger sizes fit more aggressively.
Trek Madone* Fit and Sizing: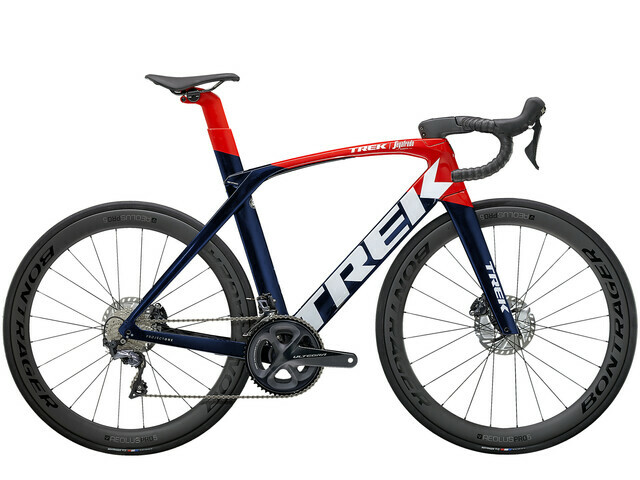 The Trek Madone SL/SLR has eight sizes ranging from 47cm to 62cm. In sizes 56cm and above it is the least aggressive bike in this comparison (most upright/least stretched out position). In sizes 54 and below it is the second least aggressive bike behind the Giant Propel. Like it's all-round counterpart the Trek Emonda (which has the same geometry), the Trek Madone has the smallest variance in size from biggest to smallest meaning you are more likely to fit more than one size of this bike compared to the other bikes in this comparison.

*This applies to both the 6th and 7th generation Madone.


Specialized Tarmac SL 7 Fit and Sizing: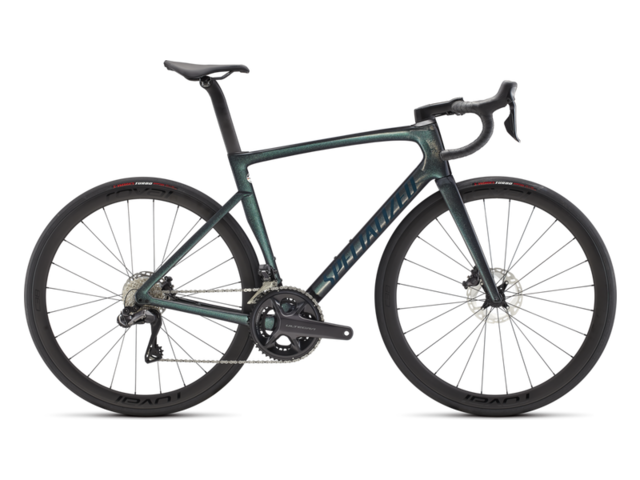 The Specialized Tarmac SL 7 is the most aggressive bike in this comparison. It comes in seven sizes that run from 44cm to 61cm. The 44cm Tarmac SL7 is the smallest bike available in this comparison. Generally the Tarmac has consistent jumps between sizes other than a rather large jump between 54cm and 56cm. The reach variance between these two sizes is comparable to the reach difference across three sizes (54, 56, 58) in the Trek Madone and Cannondale SystemSix. Outside of this jump the rest of the sizes have more consistent variance. If you are between a 54cm and 56cm on this bike consider looking at the 56cm Madone or SystemSix or Medium Canyon Aeroroad.