In this post we are going to talk about how MyVeloFit is tackling the problems with sizing. Before we dive in let's have a quick recap of our previous posts on sizing to understand how we got here.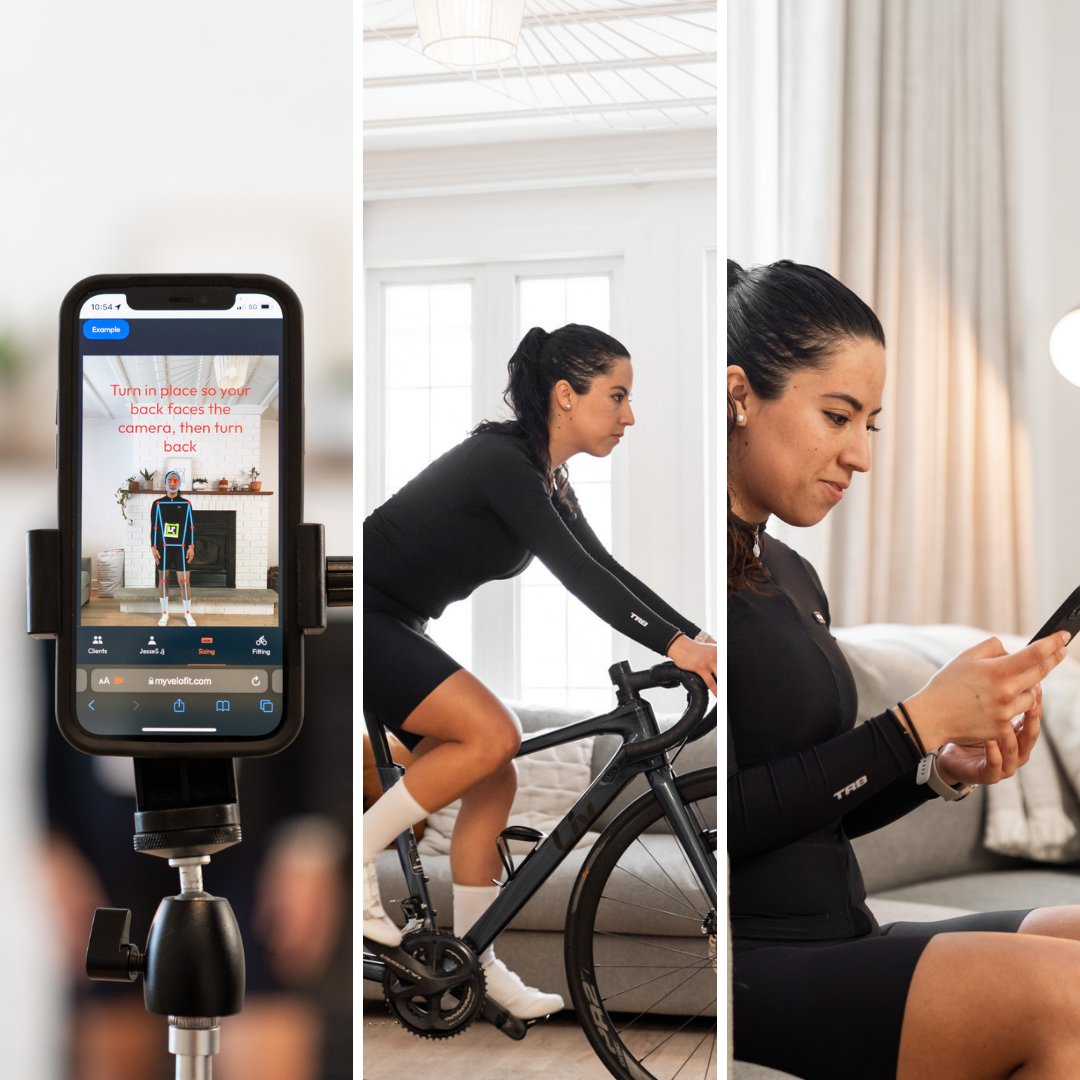 Welcome to Part 3 in our discussion on bike sizing. Here we'll reveal our Fit First approach to bike sizing.
The bicycle industry has created a mess of bike sizing (to put it lightly). As we discussed in Part 1 the current approaches to finding the correct size bike are somewhat limited. Manufacturer sizing charts don't account for individual variations in body segment lengths or an individual's target riding position. Professional Fit First services are a great approach to sizing but aren't available to everyone due to cost and availability. To make matters worse bike sizing labels are inconsistent. In Part 2 we showed that two bikes can fit completely differently and have the same size label, or be exactly the same in terms of fit and have a different size label.
We know these sizing problems affect almost all cyclists. After decades selling and fitting bikes, along with processing tens of thousands of videos of riders we noticed an unfortunately large number of people on what would be considered the wrong size bike. By "wrong size" we mean a bike that cannot accommodate the ideal riding position of the rider or, can only accommodate that position with unreasonable compromises in componentry.
This got us thinking: How could we help solve the problem? How can we make it easier to choose the right size bike? What came was a deep dive into how people actually fit bikes and a a bottom to top approach validating a riders position with the matching geometry
We also know not every bike will fit just right with the components that come out of the box (though it's great when they do). So we've included a tool to allow you to swap out components on a bike such as stem, handlebar (via the "bar reach" measurement), headset spacers, and crank length. Want to compare the difference in your fit between a 54cm Trek Madone with a 90mm stem and 20mm of spacers, versus a 52cm Madone with a 100mm stem and 40mm of spacers? We can show you that too.
So, how does it work? Let's dive in:
The process begins with our proprietary AI Body Scan. All you need to do is take a quick video of yourself turning on the spot twice. This is where we measure your body shape by extracting your unique body segments. The video needs to be calibrated either with a printable AR marker or via a known height.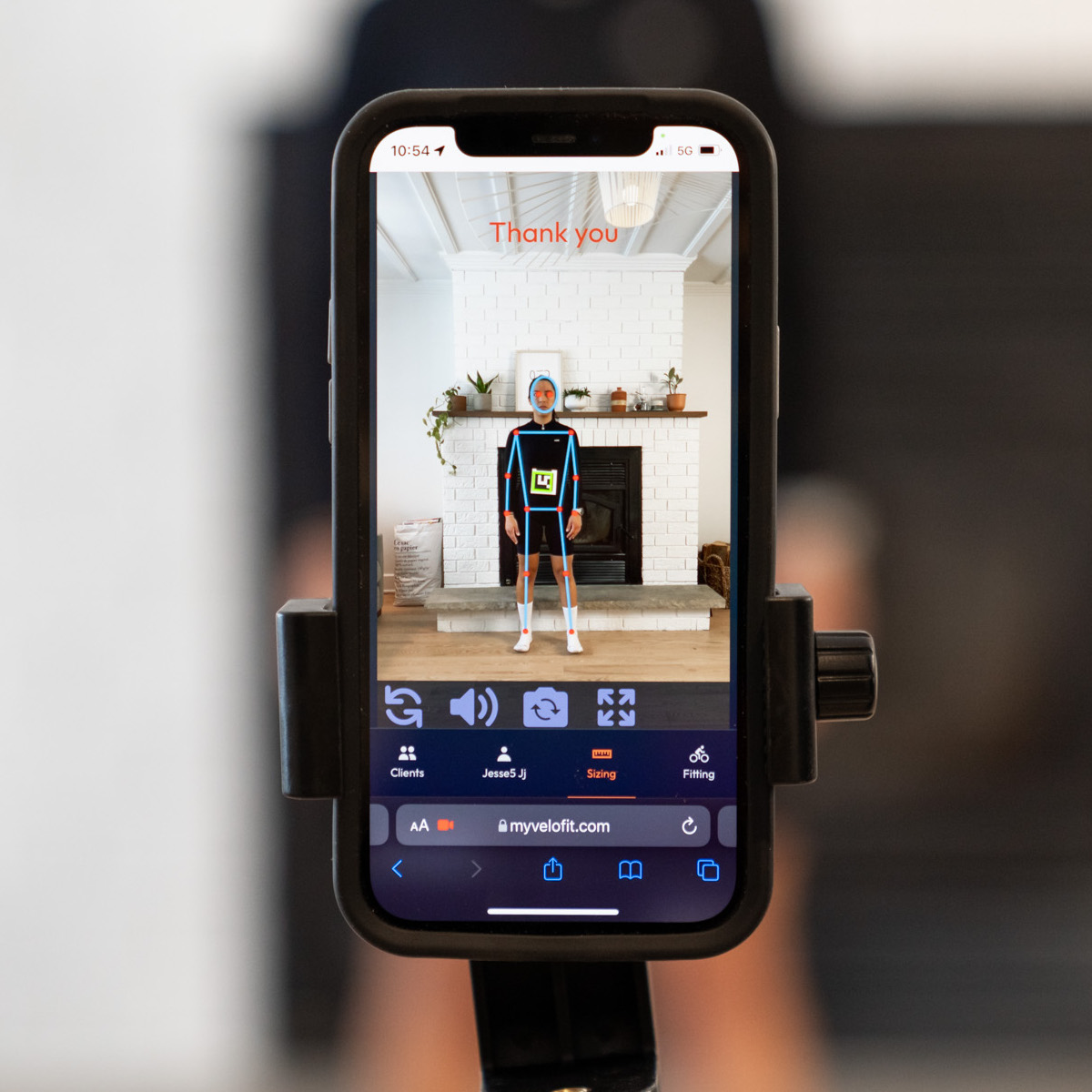 While extracting your body segments we gather a few additional details to provide the best recommendations possible. As mentioned, the proper size bike is one that can accommodate your target position, so we need to understand your riding style (e.g. road, gravel, etc) and your fit goals (e.g. relaxed, aggressive, etc).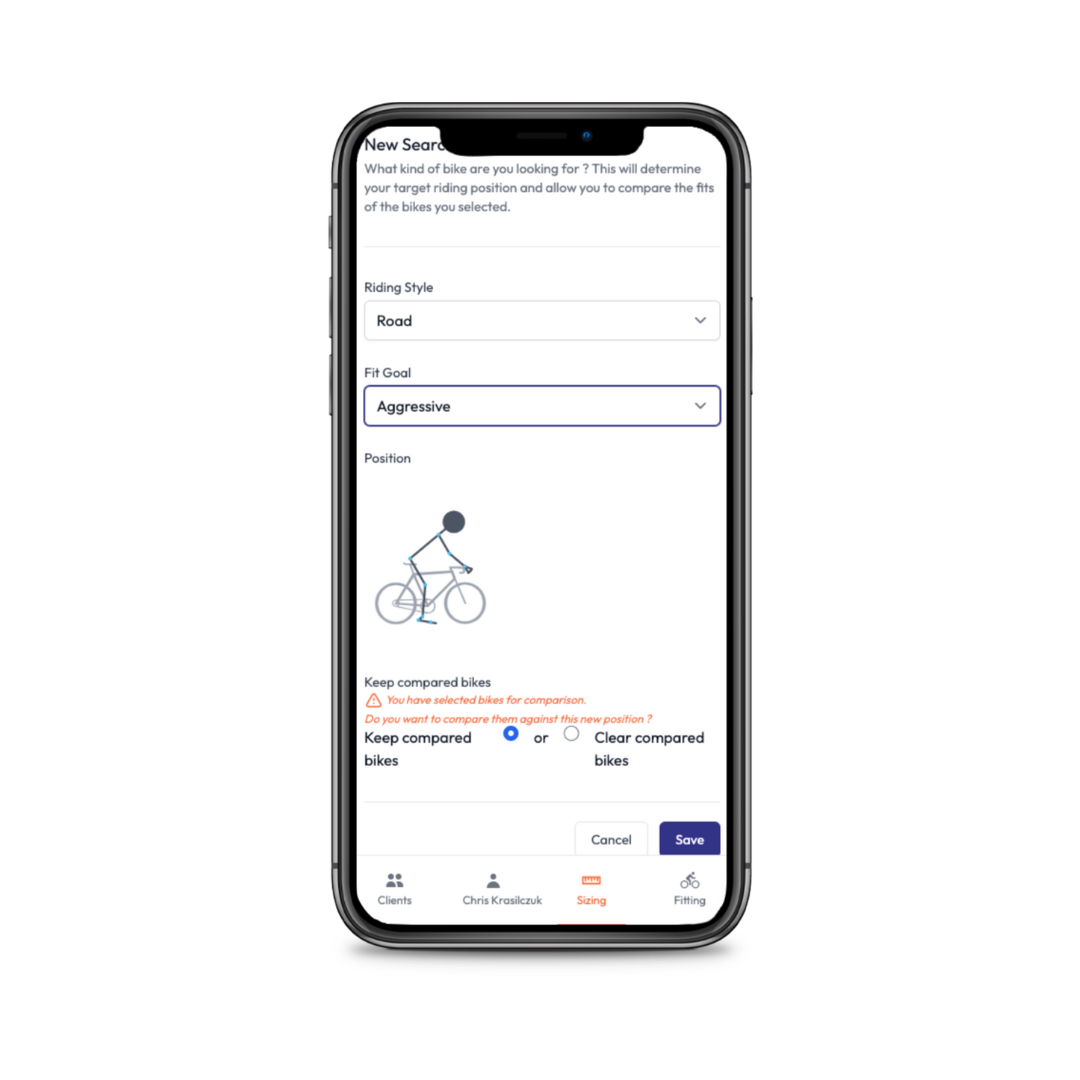 Once we've established everything we need to know about your body and how you'd like to ride, we use this information to pose you on our database of bikes to understand how they fit. Finally, we'll recommend the models and sizes that fit you best.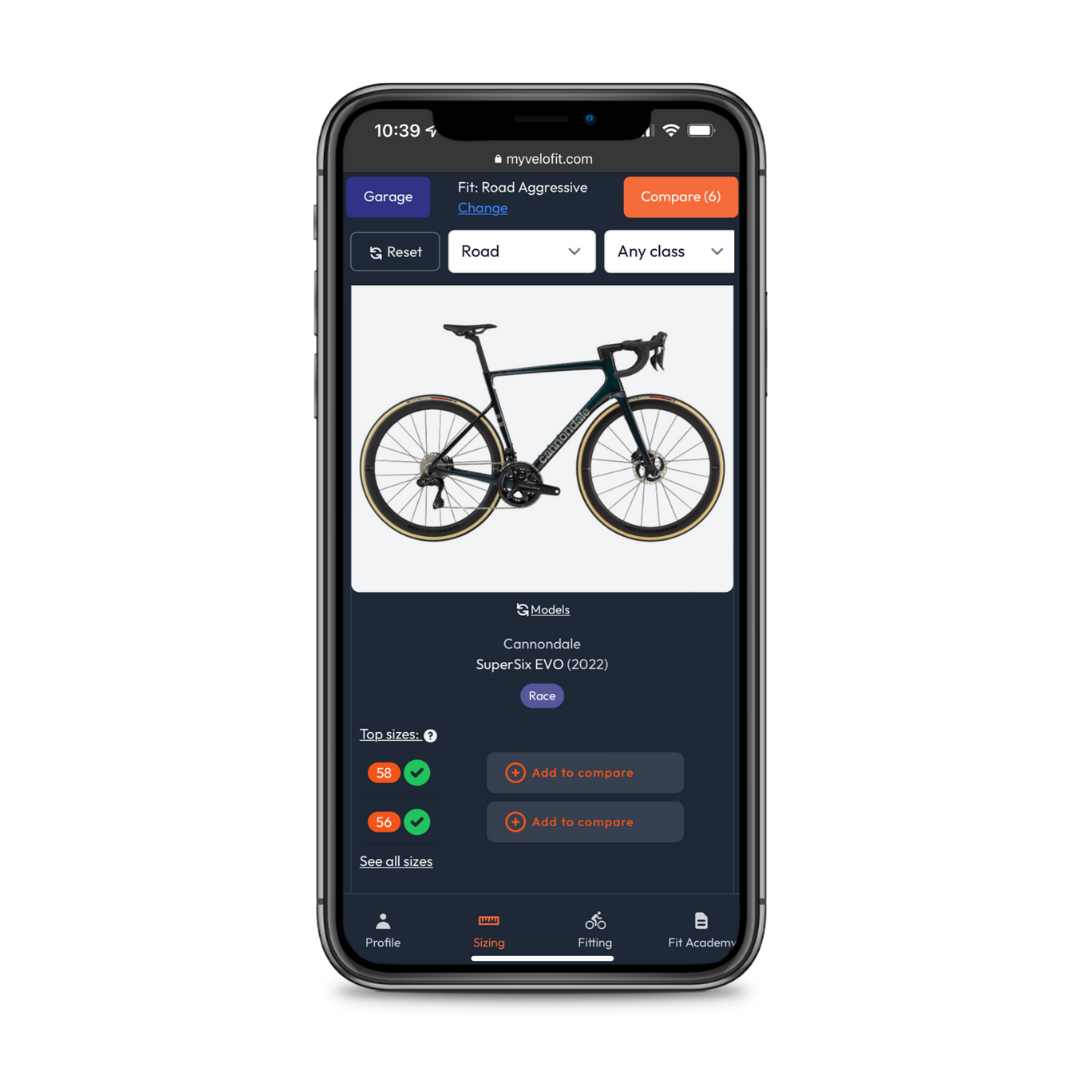 Interested in tweaking the setup on a bike? You can select, compare, and modify the bikes with our compare page.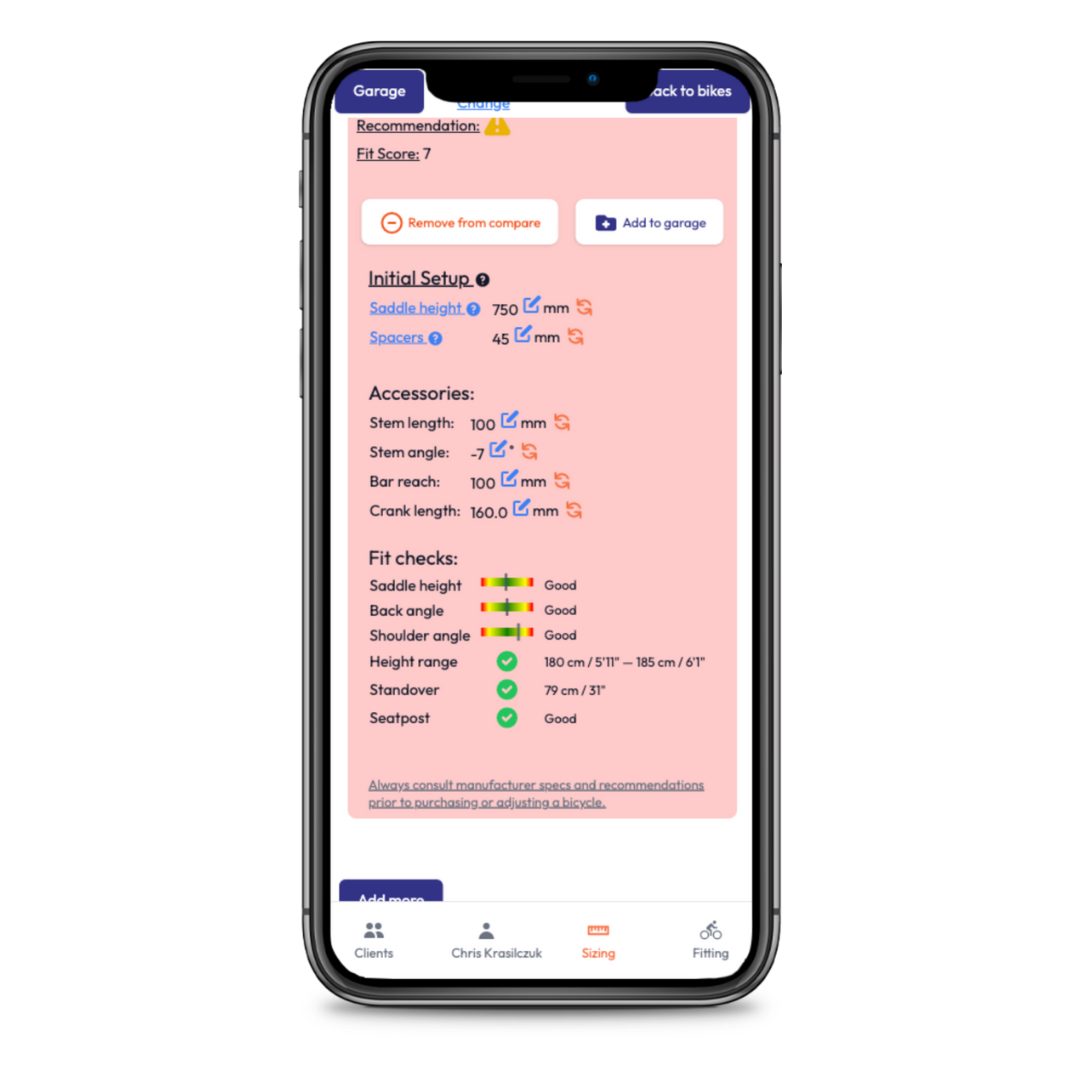 Think you've found a few favorites? You can store bikes you like in the garage for future reference.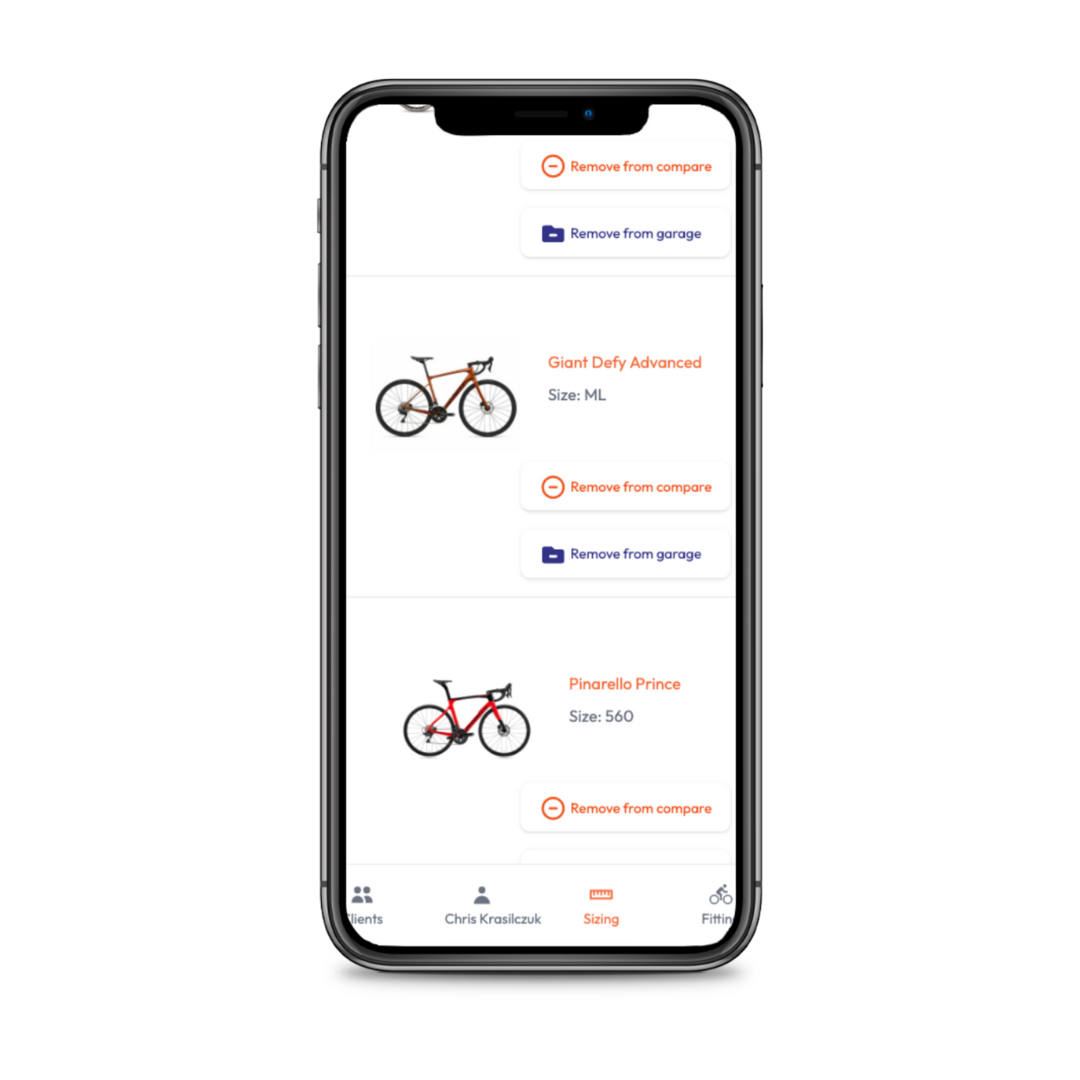 So, why is this approach better than either selecting the same size for every bike, or using manufacturer recommended size charts?
It takes into account the rider's unique proportions.

Some bikes work better for people with longer limbs, while others work better for people with longer torsos - With our Fit First Bike Sizing you can see which bikes work best for your body.

It takes into account the rider's target riding position.

It's not enough to say if a bike fits, you need to know how. Some bikes will generally put riders in a more aggressive (racy) position and some will be more conservative (upright). Your proportions and the position you want to ride in, your Target Position, have a direct impact on how a bike will fit. Our Fit First approach lets you validate which bikes will fit and how.

It takes into account every bike's unique geometry.

If you read Part 2 of our sizing series you will know that geometries vary from model to model and brand to brand. One 50cm bike might be too big or aggressive while another might be too small.
We think our Fit First Sizing is going to revolutionize how people choose their bikes. The problems with sizing in the bike industry may not change, but we're confident we'll help riders make sense of it and see through the inconsistencies and confusion to easily choose the right bike. The best part is, for the time being we are offering it for free, to everyone. You can sign up today or login to your existing MyVeloFit account and try it for free!