Virtual Fit First Bike Sizing
Find the Bikes that Match You!
The Premium Experience of
Fit First Sizing
from Anywhere
MyVeloFit Sizing takes the guesswork out of finding the right bikes for you. No need to rely on simplistic sizing charts, or complicated calculators, our fit first approach to sizing puts you at the center of looking for a new bike. We recommend the bikes and sizes that match your target position on the bike so you can get the most out of your ride.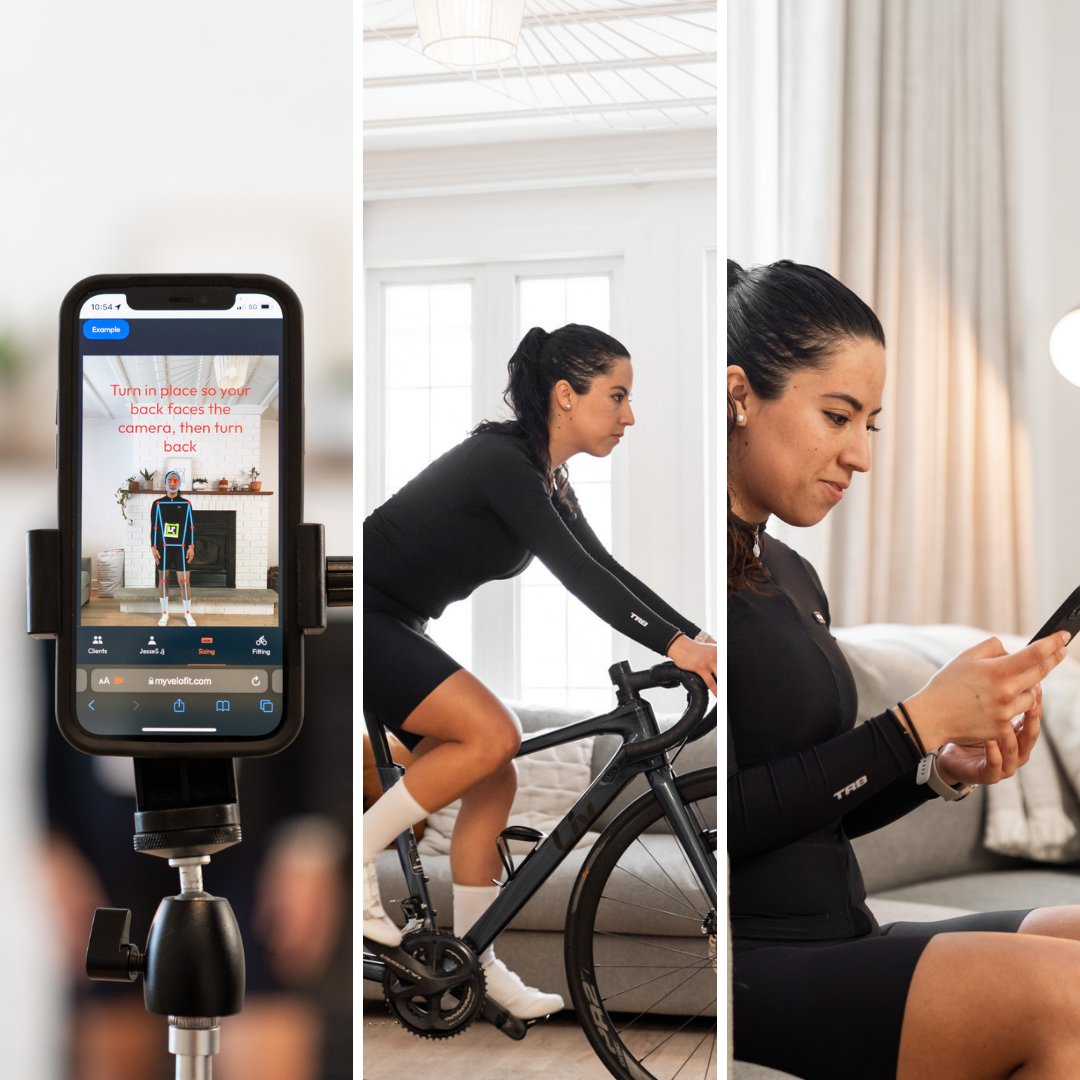 Your Body.
Your Bike.
Every sizing starts with our proprietary AI Body Scan where we establish your unique body proportions. Every person is different, and even two people of the same height may fit bikes differently. Our Body Scan makes sure we can find the bikes that work with your body.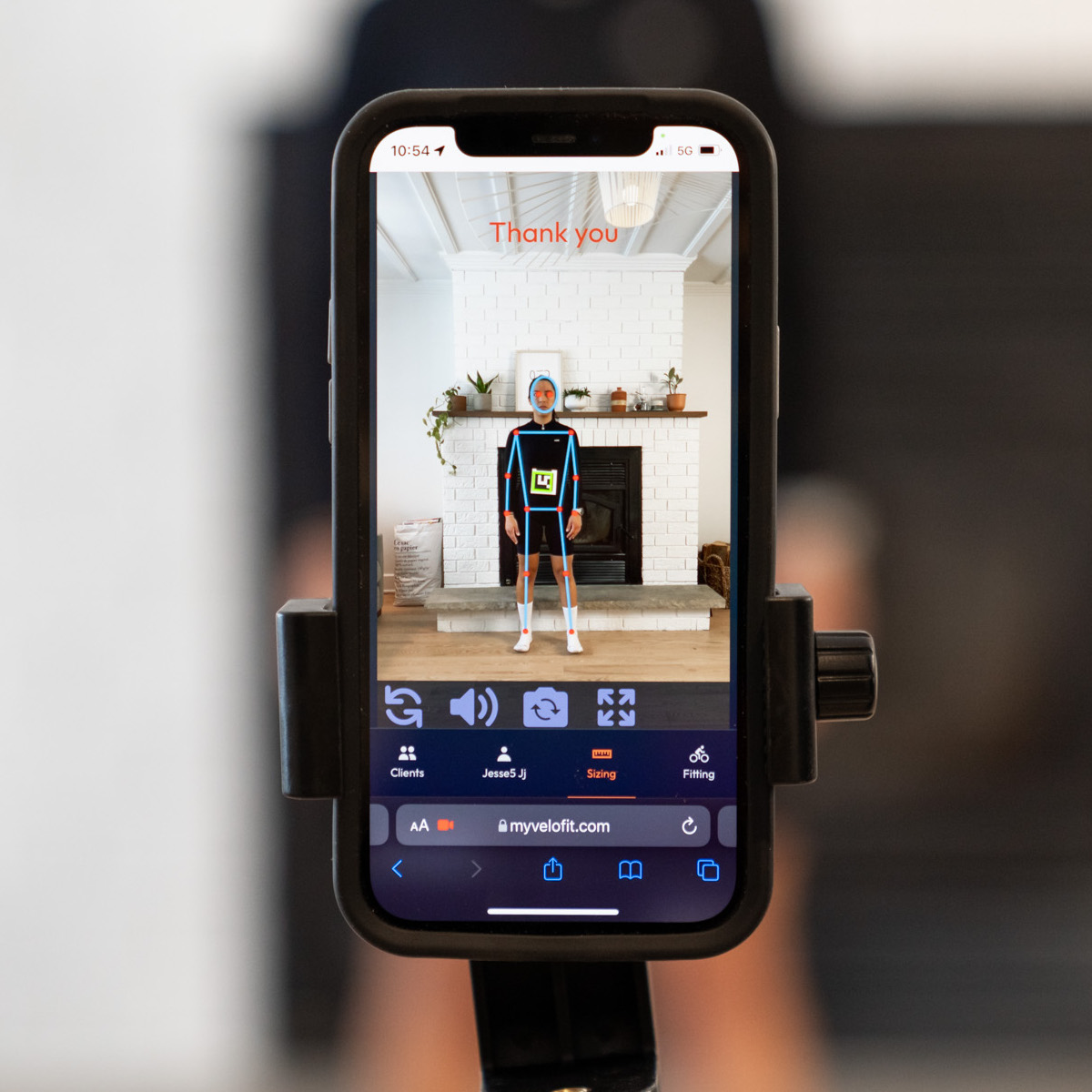 Position Matters
Finding the right bike requires both your body shape as well as how you want to ride. Riding in an aggressive position to maximize performance needs different bikes and sizes than if you want to be in a more relaxed position to enjoy the scenery, or put in long days while touring. We help you choose a Target Position based on your Riding Style and Fit Goals to make sure the bikes we recommend work for the way you want to ride.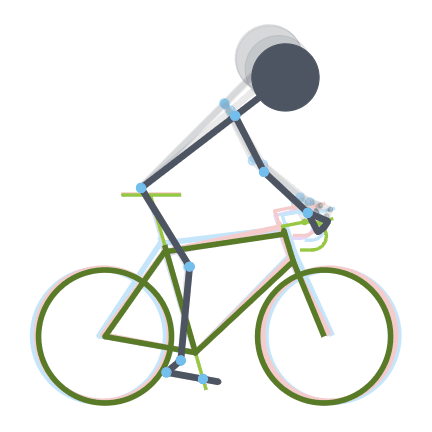 Find the right bike with our
Recommendations & Fit Checks
Your results from our growing database of bikes will tell you everything you need to know to choose the right bike for your fit. Our recommendations tell you if we think a bike can match your position out of the box with only basic adjustments. We also provide more detailed Fit Checks to give you a little more information to help make a decision.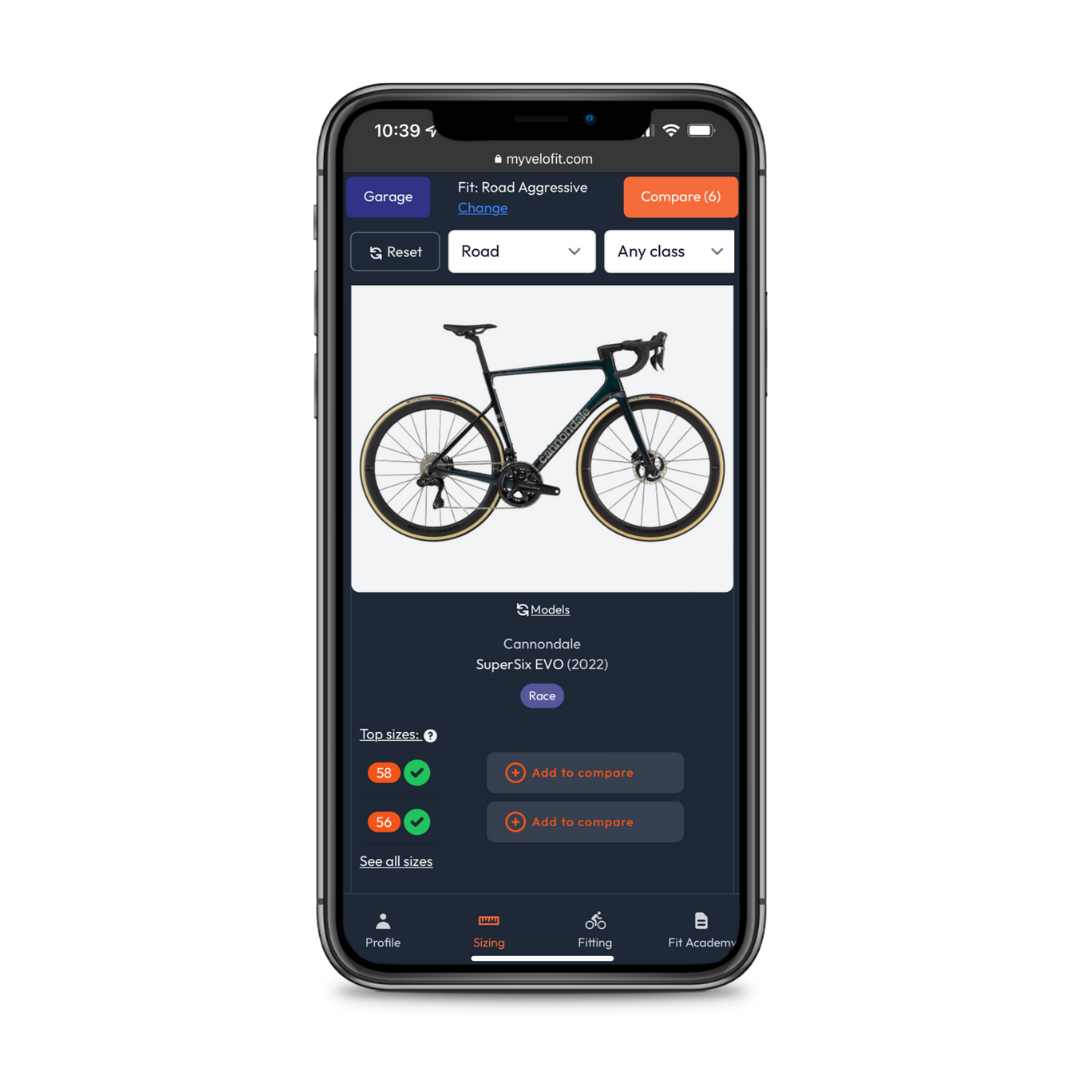 Customize & Compare
Understanding how two bikes will fit you differently is hard, so we let you compare the fit of any bikes and sizes in our database. Our compare feature also lets you customize the fit of any bike to see how they stack up. Think you might like a longer stem? No problem, choose the length you like and we'll let you know how it changes your fit.