Gravel bikes are one of the fastest growing segments in the bike industry. They are versatile machines that range from beefed up road bikes that can handle rough roads to essentially drop bar mountain bikes that are designed to tackle intense single track or multi-day offroad adventures.

What is a "gravel bike"? This is a tough question and much of the definition can come down to where one plans on riding and what "gravel" means to them. The gravel segment has come to encapsul a diverse collection of bikes, and with that a diverse philosophy of fit. This comparison represents the widest variety in fit versus all the other comparison we have published.
Handling characteristics will come into play much more in this gravel comparison than it has in our
all-round road
,
aero road
, or endurance road comparison. That is because while two different aero road bikes might have a difference in handling characteristics the difference will likely be quite small, whereas a gravel bike designed for bikepacking will handle drastically different than one designed for gravel racing.

Similar to many endurance bikes, gravel bikes also have to deal with rider comfort. Across the spectrum of gravel bikes you'll find bikes that forgo any thought to rider comfort and focus instead on pure lightness and speed, to models that have full dampened suspension adopted from the mountain bikes. While that sort of suspension is still rather rare, many bikes do have pivot frame pivots or use manufacturing techniques to reduce vibration and impacts found on gravel roads.
Here we will compare the five most popular gravel bikes.
The Canyon Grail
,
Trek Checkpoint
,
Giant Revolt
,
Cannondale Topstone
, and the
Specialized Diverge
. Because of the growth of gravel this doesn't represent all the gravel options from the top five manufacturers as many of them have more than one gravel bike these days (more if we include cyclocross in the gravel discussion). We've stuck with these options as they are some of the most popular.
Fit Geometry Comparison:
Below is a graph consisting of the stack and reach of each model. While it doesn't tell the full story of how each bike will fit, it does provide an apples to apples comparison of what the baseline fit geometry looks like. If you are unfamiliar with stack and reach or its influence on fit check out our post on
Fit Geometry
.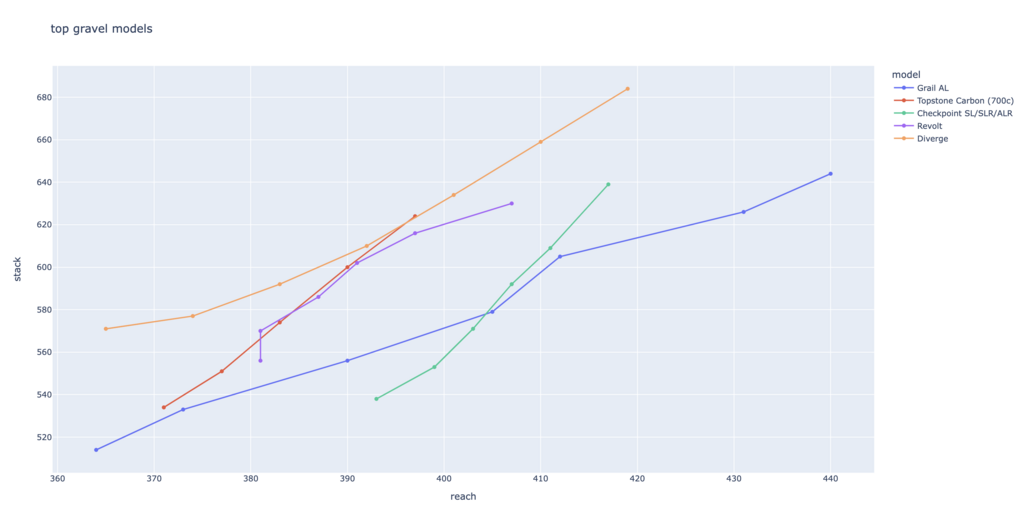 Key Takeaways:
Fit and Sizing on the Trek Checkpoint SL/SLR*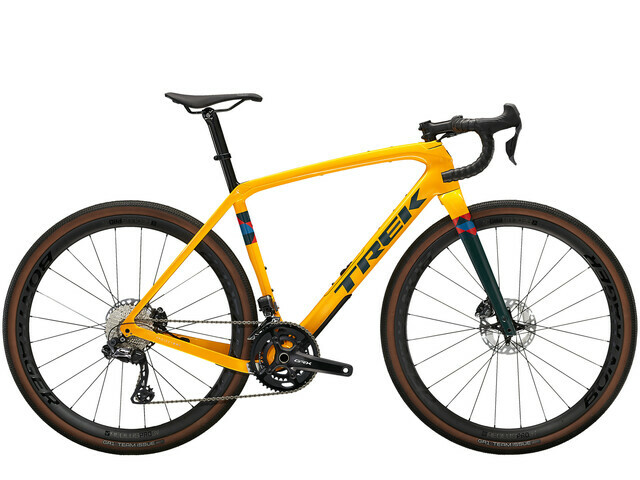 The Trek Checkpoint has adopted a newer, more modern approach to gravel geometry. By running more reach, a slacker head tube and then offsetting that reach with a shorter stem Trek has made the Checkpoint more stable on technical gravel. This is similar to trends we are seeing in modern day mountain biking, with the bikes moving to slacker front ends.

From a fit perspective, the Checkpoint has a similar fit philosophy to the Trek Domane - relatively small jumps in reach. The Checkpoint only has a total of 20mm of reach variance across its entire size run. Compare this to the Canyon Grail that has 19mm in variance between L and XL. What does that mean to how the Checkpoint will fit you? Well that sort of depends. If your proportions agree with one of the Checkpoint sizes then it doesn't really mean anything, but if you need a shorter reach bike the Checkpoint might not be the best option for you. Additionally, the modern geometry makes it difficult to compare to existing bikes as in some cases the Checkpoint will be 20-30mm longer than the bike you are comparing to.

Like the Trek Domane the Checkpoint uses Trek's IsoSpeed Decoupler to improve rider comfort.

* Note - this refers to the 2022+ Checkpoint SL/SLR. The Checkpoint AL, ALR and pre-2022 SL have a different geometry.


Fit and Sizing on the Canyon Grail*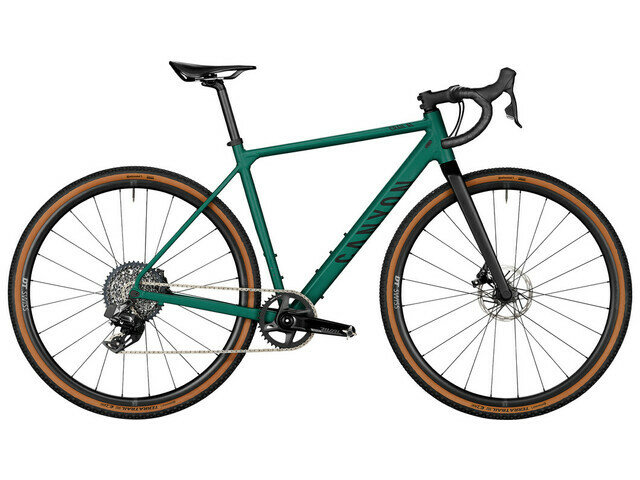 The Canyon Grail comes in seven sizes from XXS to XXL and as usual has the smallest bike available with the comparison (XXS) and one of the largest, at least in terms of reach (XXL). In general the Grail is a lower bike than the other bikes in this comparison, and the larger sizes are also quite long compared to the other bikes. Being longer and lower helps the Grail excel as an all-road, fast gravel option and many of the characteristics of this bike will be closer to a road bike than a pure gravel bike like most of the other bikes on this comparison.

*In this comparison we have used the Grail AL as the standard cockpit is easier to make an apples to apples comparison.


Fit and Sizing on the Giant Revolt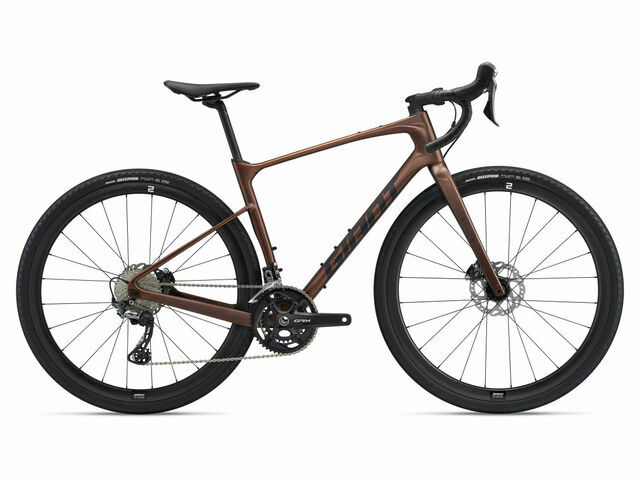 Giant's Revolt comes in six sizes from XS to XL, and similar to the Trek Checkpoint has a very small variance in reach across the bikes (26mm total). Unlike the Checkpoint Giant has gone for a more traditional geometry more similar to that seen on endurance road bikes with less reach and more stack. Strangely the Revolt also has a surprisingly small variance in stack (the smallest measured across a full size run in our database with six or more sizes). This leaves the Revolt with a small window of people that it will fit well, especially those riders who are very small or large.

Like the Giant Defy the Revolt doesn't have any suspension to improve rider comfort, instead relying on frame construction to improve compliance.


Fit and Sizing on the Specialized Diverge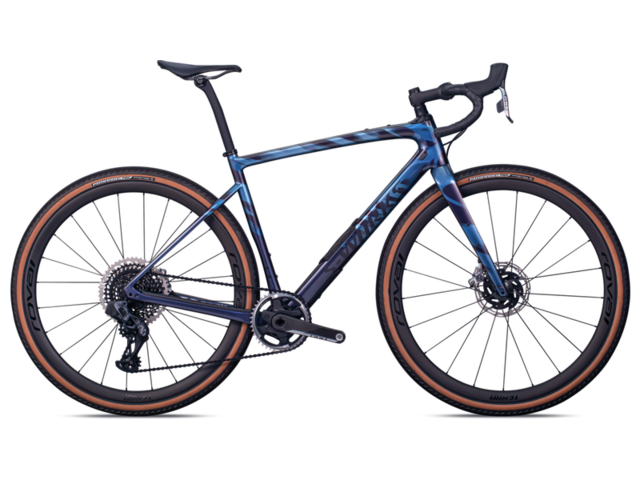 The Specialized Diverge comes in seven sizes from 49cm to 64cm. On the large size the 64cm is one of the largest bikes in our entire database and is a go to for very tall riders who don't want to go custom. On the smaller sizes however, it is also of the larger small bikes in our database so smaller riders, especially those looking for a more aggressive position may have trouble with this bike.

Like the Specialized Roubaix, the Diverge uses Specialized Future Shock to improve comfort of the rider. The Diverge also has a very conservative geometry which will be good for riders looking for a less stretched out and more upright riding position. Those looking for a more aggressive position and wanting to stay with Specialized could consider the Specialized Crux which will be added in a later version of this comparison.